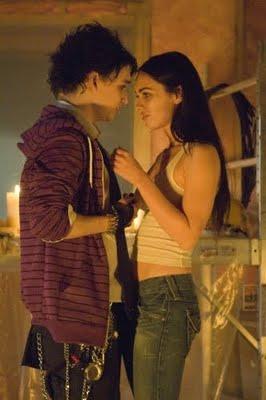 This was the former romantic date/hook-up between Jennifer Check and Colin Grey before Jennifer seduced him and ate him up.
A month later, after the events of Melody Lane burning down, Jennifer is beginning to look pale, and accepts a date with school goth/emo Colin (Kyle Gallner), whom she brutally kills that night.
The next day at school, as the town is stunned by Colin's death, Needy goes to the school library's occult section and surmises that Jennifer is a succubus; she is weakest when she is hungry, and must eat flesh in order to sustain her life and appearance.
This was his first (and last) hook-up and this was Jennifer's second deadly hook-up.
The song that was playing on their "date" was "I Wanna Love You" by Akon feat Snoop Dogg.
Image Gallery
Edit
Community content is available under
CC-BY-SA
unless otherwise noted.